We know that this an extremely exciting and stressful
time
for our families. That's why we treat your son/daughter like they
are one of our own family members.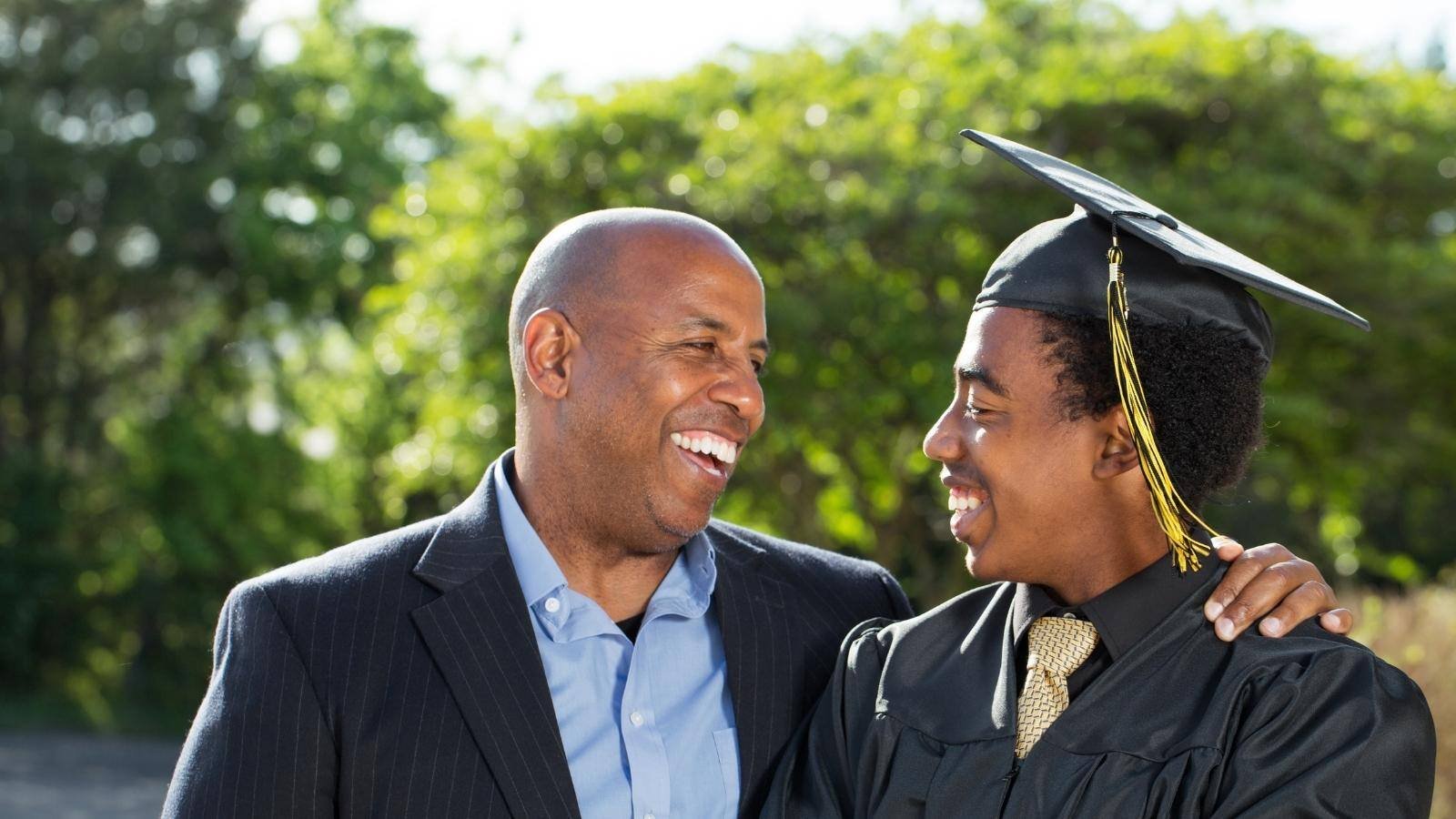 We are especially proud that more than two thirds of new clients come to us from referrals and younger siblings of our graduates. Indeed, we like to say that our successes speak for themselves:

Over the years, it has been our privilege to create success stories for more than 1,000 families in their higher education planning. Families tell us that they appreciate our professionalism, our personal service and — most of all — our results.
What Our Families are Saying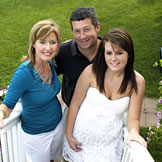 GAYLE AND PATRICK MANNING
Venetia, PA
We were so impressed with everyone's warmth and kindness as they took us through the college search process. We feel that Bridget and her staff see their role at College Bound as not just a job, but as a personal commitment to their students and families. They listened to all of our needs and helped (our daughter) Bridget find a college that is a good match for her personality and wishes and hopes.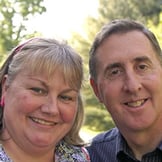 SUSAN AND TOM HOUSER
VENETIA, PA
College Bound has been a real asset to our family for the past four years. The professional staff has guided us through the entire college experience from selection of schools through the application process and completion of financial aid forms.
Both of my kids have benefited from the practical seminars offered at College Bound.
BRIAN & M.C. MCKEE, BRIDGEVILLE, PA.
Our experience with College Bound exceeded our expectations. As parents of a first-time college student, we had many questions on the process of selecting a college for our son. College Bound was a great resource for answering our questions and helping us select the "right" college. They made the whole process very easy and we highly recommend their services.
RANDE & DEBBIE CASADAY, MCMURRAY, PA.
We had no idea where to begin! College Bound made a bewildering task of choosing colleges into a manageable process. They really helped us narrow our choices down and profile the colleges we were interested in visiting. It's a mammoth job, and they guide you the whole way.
Their service is definitely worth the investment! College Bound educates students and parents on the "big picture" of applying to college and getting results. The expertise and encouragement of the College Bound staff helped to open many doors for our daughter in the competitive process of choosing the right school.
"Begin early! I would attribute scholarship awards for Megan directly to becoming educated on the timetable for applications and visiting schools. All the CBAA pointers were so valuable!
| | |
| --- | --- |
| Cost of Tuition: | $$$$$$ |
| Room & Board: | $$$$ |
| Books & Misc: | $$ |
| College Bound Admissions Academy: | Priceless!! |
TOM & SUSAN HOUSER, VENETIA, PA.
College Bound has been a real asset to our family for the past four years. The professional staff has guided us through the entire college experience from selection of schools through the application process and completion of financial aid forms.
Both of my kids have benefited from the practical seminars offered at College Bound, including: resume preparation, campus visits, comparing colleges, essay writing and interviews.
The structured atmosphere has kept us on track during what can be a very stressful time period for juniors and seniors. Our children mets with our College Bound advisor regularly and took advantage of the useful organizational tools that were offered. All in all, we have found the advice and guidance from Bridget Hotrum and her staff to be very beneficial.
JANE FREUND & FRANK FYALKOWSKI, FOREST HILLS, PA
College Bound has been a great investment in our son's future. Their incredible wealth of knowledge about financial aid is helping us target colleges that will be most affordable and may offer us the best "package." Knowing that College Bound will be filling out all of the financial aid forms is a tremendous relief!
Before enrolling with College Bound in our son's junior year, our frustration level was very high. Many of our friends were already out visiting colleges with their kids — and we hadn't even started! Bryan wasn't getting any guidance from the school counselor and we felt very clueless about how to even begin the college search process. Our advisor, Diane, quickly got us up to speed and out visiting schools. Bridget and her staff are extremely detail and deadline oriented so, now, at the beginning of the senior year, we feel like we're ahead of the game.
We were encouraged to visit colleges that we might never have considered, and they are now at the top of our list.
THE BRAUN FAMILY, WASHINGTON, PA
"Take advantage of everything CBAA offers…it benefits your child as well as informing parents about the whole process."
CHERYL L., WASHINGTON, PA
"I want to say, "Thank you, Thank you, Thank you!" We had no idea how to get the college enrollment process started and where to find the money to send our daughter to school. Thanks to you, we managed to do it! If my calculations are correct, we owe less than $18,000 in student loans. Not too bad. Had you not showed us ways to find money, I'm sure this would be a great deal higher!"
THE EVANOVICH FAMILY, MCMURRAY
"Jessica is doing excellent in school and enjoys all of her college courses thanks in part to Bridget's guidance! Bridget took a lot of weight off of our shoulders. My wife and I both work and we did not have the time necessary to devote to the college bound process."
THE FINLEY FAMILY, FREDERICKTOWN, PA
"Bridget's services were helpful mainly because I simply did not have the time needed to do it myself."
THE KREHEL FAMILY
"Bridget was very helpful with financial aid… knowing what to do with the forms… applying for scholarships… knowing when to file paperwork, we are so grateful for her help."
THE LOPEZ FAMILY
"Bridget's services were so professional, especially the advice. Having her complete the paperwork was a tremendous service. She was a huge, huge help."
THE NAGY FAMILY
"All of Bridget's services were definitely helpful. The resume writing was extremely beneficial and the financial aid guidance was invaluable. We also found the newsletters packed with useful information regarding the process. I so appreciate the fact that Bridget cared enough to follow-up after our daughter she moved on to college."
THE PREVIS FAMILY
"Bridget's services were helpful mainly because it was our first time through the process and we had no idea what to expect or where to get started. It really helps to have the students accountable to Bridget and not just the parents. She stresses the importance of the SAT course, which is really valuable in helping students bring up their scores. Bridget just offers a great deal of positive influence over her students."
THE DUGAN FAMILY
Bridget, You were wonderfully supportive throughout the entire process. We were able to not worry that we were missing essential financial opportunities. Because it was a process we did not understand as first time parents who knew nothing about financing college education, having your expertise was very comforting. I know we will be consulting with you in the future. You were so helpful with our son and very supportive in helping make his final decisions.
BRIDGET, PETERS TOWNSHIP HIGH SCHOOL GRADUATE (ATTENDS NORTHEASTERN UNIVERSITY)
College Bound helped guide me through the whole process and made me feel confident about my college choices and applications. As the first child in my family to go to college, trying to sort through all of the details on my own was really confusing.
MT. LEBANON FAMILY
"We appreciate the accessibility to you personally. My daughter has come to rely upon your expertise, as have I. I cringe when I think that I may have been doing this on my own (impossible). Thanks so much!"
THERESA, MT. LEBANON HIGH SCHOOL
College Bound helped me identify my interests and start thinking about careers.
THE LOCKE FAMILY
"She opened my eyes to the abilities my child has and the options available. Bridget has given me the confidence to pursue colleges and majors that I would not have considered. She was always here for us and the book she recommended, 'Colleges That Changed Lives' was excellent."
THE CHAUVET FAMILY
"We have been very pleased and impressed working with Bridget. This is our first child and we have learned a lot. We like all of the emails and reminders! We can preach and preach as parents but it is always good for our son to hear it from an outside party regarding how important this process is. The card that Bridget sent Ryan after one meeting was such a fantastic idea and meant a lot."
THE MARKEY FAMILY
"All I can say is thank God we have you to help us and keep us on schedule. I am getting less confused with each meeting. Also, I think it helps my son to realize what all needs to be done and things to think about versus his parents on him all of the time."
THE SPIVAK FAMILY
"We don't know what we would have done without you and your personal care and touch, as well as your enthusiasm and love for your students! (PS YOU MADE EMILY'S DREAMS COME TRUE AND HAVE GIVEN HER THE PUSH TO PROCEED WITH CONFIDENCE AND FOR US NOT TO WORRY SO)."
THE BERTONI FAMILY
"We have been very pleased with the services you have provided. You were always available to answer questions on short notice and never made us feel like our questions were stupid. Additionally, I really liked having access to the eDiscover program. This made researching schools much easier. We're looking forward to working with you when Laura enters high school."
PETERS TOWNSHIP PARENT
"Your service has kept the financial component of the process from becoming overwhelming. The guidance has been very helpful."
THE COST FAMILY
"We have been very happy with everything you have addressed. You have excellent interpersonal skills and are very thorough in explaining all aspects of the process. Thank you so much!"
WAYNESBURG FAMILY
"I liked the quick e-mail response to questions; made me feel like I was the only client!"
THE MANCUSO FAMILY, BETHEL PARK
"As my son's junior yr of high school was upon us, we were overwhelmed with all we kept hearing about the "college" search. Not knowing where to begin one day were received a flyer in the mail. It invited junior parents to come and get information about the college process. After gathering all the information, we knew that we did not want to go alone on this journey. Without hesitation we hired Bridget Hotrum to guide us. It was one of the best decisions we have ever made. I never felt alone or unsure of a decision, I just picked up the phone with any question at any time and was guided in the proper direction. Bridget was an inspiration to my son in so many ways. The admission / application help, workshops, newsletters, financial help, extra curricular classes and workshops, endless help and guidance over and beyond what I expected. Over all it was a great experience for the whole family. I would definitely do it again!"
MOON TOWNSHIP PARENT
"We were extremely satisfied with all of Bridget's services and can't imagine navigating the college search process without her valuable assistance."
THE ANTONACCI FAMILY
"Once again, Bridget, every time we spoke with you we felt as though we were your only client, that's how personal we felt the service was."
THE SNITZKY FAMILY, BETHEL PARK
"The service provided is worth every penny! Thank You Bridget!"
THE KIPLING FAMILY
"The service that you provide that is most useful to me is the 'nag factor'. Our daughter is a motivated, self-starting type of student, but she is also a big procrastinator. We appreciate your keeping her on track, and she responds to your prompts better than our reminders."
MT. LEBANON FAMILY
"We like the fact that you are available to answer questions, no matter how stupid! The student seminars, especially the resume writing, have been very helpful. Having an adult besides Mom and Dad pushing our son has also been good!"
THE STOY FAMILY
"We are extremely pleased with the services which you have provided thus far. The student workshops and personal meeting you've conducted have help considerably in getting Frankie motivated. While we never objected to your rate, we've been shocked how much more informed we are compared to many of our friends. Your rate has been worth every penny."
STEVE, SOUTH FAYETTE HIGH SCHOOL
College Bound taught me so many things about applying to college that I wouldn't even have imagined. By starting early in 10th grade, I got a jumpstart on the whole college search process.
RICKY, PETERS TOWNSHIP HIGH SCHOOL
College Bound helped me make the best use of my time visiting colleges. I learned how to thoroughly research the schools I'm applying to — I know them inside and out.
MICHAEL, WASHINGTON HIGH SCHOOL
College Bound keeps me on track and organized. It's a lot less stressful than doing it all on my own.
ANDREW, WASHINGTON HIGH SCHOOL
College Bound keeps me motivated to meet all of the application deadlines. I feel ahead of the game, especially compared to my friends who are just getting started.
KELSEY, MT. LEBANON HIGH SCHOOL
The list of colleges they recommended was so helpful. My College Bound advisor introduced me to schools I didn't even know about before I came here.
JULIAN, PETERS TOWNSHIP HIGH SCHOOL
College Bound keeps you ahead of the game. All of this college stuff is really stressful, but they really help with the planning and organization.
MEGAN, WASHINGTON HIGH SCHOOL GRADUATE (ATTENDS UNIVERSITY OF PITTSBURGH)
College Bound gave me a tremendous advantage. Getting the admissions offer you want takes more than just completing the paperwork. I wouldn't have known how to get ahead in the college application process if it weren't for College Bound.
JESSICA, TRINITY HIGH SCHOOL GRADUATE (ATTENDS WASHINGTON & JEFFERSON COLLEGE)
College Bound helped me get the maximum financial aid and scholarships that were available. They helped every step of the way and made planning for college a lot less confusing.
FREE CONSULTATION
College planning is tough.
We are here to help.
Ready to start planning for college but not sure
where to start? We would love to chat with you
and determine the best next steps for your family!